House of Agnes History
Charles Dickens
The history of the House of Agnes goes back in the days when it was a travellers inn as far back as the 13th Century, and is so named as it was the home of Agnes Wickfield in Charles Dickens' story David Copperfield. Several passages in the book describe aspects of both the exterior and interior of our historic building.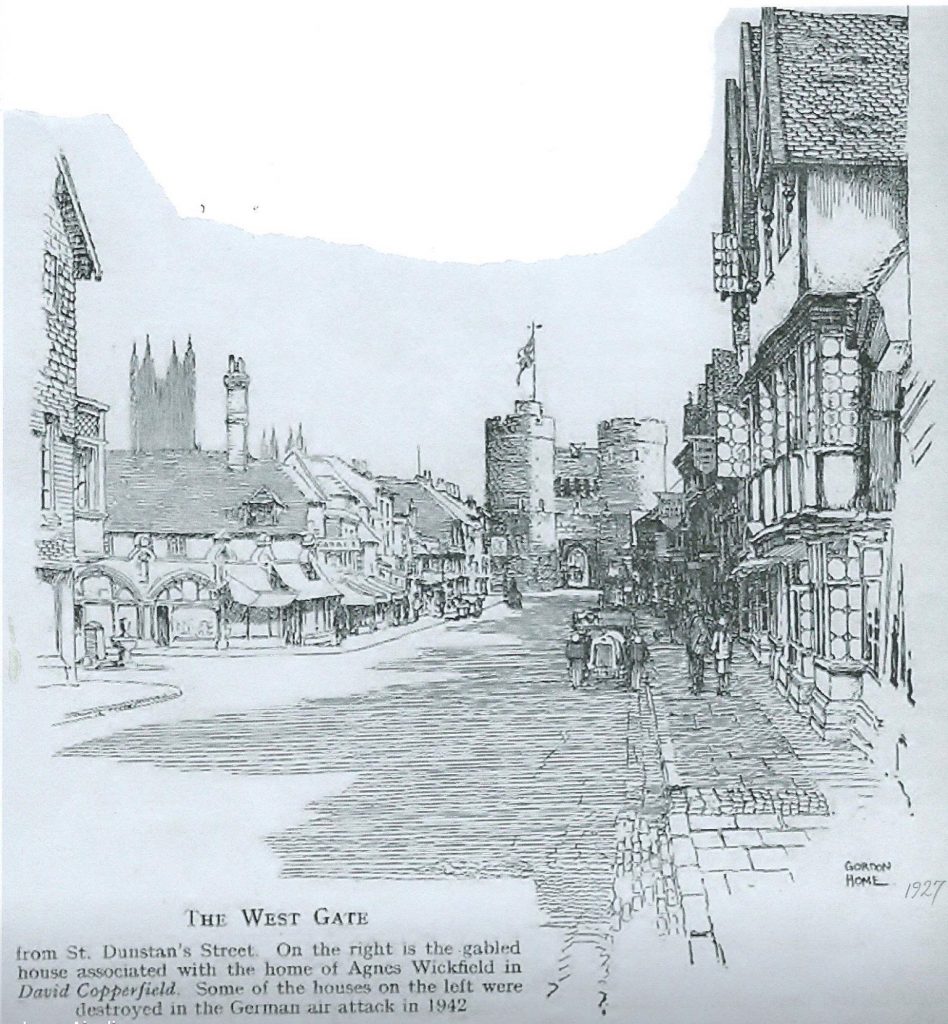 In 1934 famous American MGM movie producer David O. Selznick (Gone with the Wind) and director George Cukor (Director, Gone with the Wind) visited this house to be sure of originality when filming the first ever Hollywood movie of David Copperfield.  They were photographed in front of our door (below).  MGM even filmed the exterior of Canterbury Cathedral which appears in the film for less than a minute!
Geoffrey Chaucer
The 'Canterbury Tales' written by Chaucer during the years 1387-1400 was the story of a group of characters on a pilgrimage from London to the shrine of Thomas Becket at Canterbury cathedral. Their route down St Dunstan's Street into Canterbury through the historic Westgate would have passed the House of Agnes.
The Astrolabic Quadrant
During renovations in 2005, an historic scientific instrument, now known as 'The Canterbury Quadrant', was unearthed at the House of Agnes. A flurry of media and scientific interest followed its discovery as it was realised to be one of only eight such objects in existence. It is now on permanent display at the British Museum, London.
Please click this link to find out more
Roman Heritage
The site on which the House of Agnes now stands was once a Roman pottery kiln, one of several located along St Dunstans Street, a safe distance from the city walls. Also, within our garden stand two ancient Yew trees, a remnant of its previous incarnation as a Roman cemetery.  Recently whilst preparing ground for our new stable annex, archeologists discovered the skeleton of a Roman who had been buried just outside the burial ground. Pots and artifacts were found alongside him. It is believed he was possibly a non-Christian and thus did not have the right to be buried in sacred ground.
See photos here of the House of Agnes dating back to 1902.